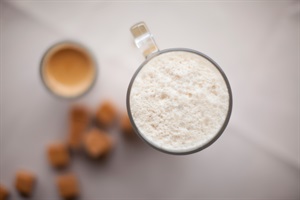 It's been said that some things in life are worth waiting for. Of course, with smartphones and search engines at our fingertips, our world is so full of instant gratification that patience isn't just a virtue…it's becoming a lost art! Here at Port City Java, we know the value of taking our time when it comes to two things: coffee and business.
It's the coffee plant that's helped us learn a thing or two about patience. It can take three to five years for a coffee plant to begin producing fruit, and it's a process that shouldn't be rushed if you want a full-flavored, rewarding beverage. Likewise, if you're interested in owning your own Port City Java café, it's a process that's worth taking time over. (But don't worry! It won't take anywhere near as long as a coffee plant.)
The decision to go into business with someone isn't one we take lightly. When we are considering potential Port City Java franchise owners, we're looking for partners who expect to enjoy working in the coffee industry for years to come. In the same way we look to build relationships with our guests, we like to build relationships with our franchisees. Through the years, we've learned that slowing down and taking some time to get to know one another at the onset is to everyone's advantage. After all, we'll be brewing up success together for a long time.
At Port City Java,
we value
excellence, passion and respect: We're seeking those same qualities in our franchisees. That's why we use
the

Port City Java Franchisee Questionnaire
.
It is an important first step in helping our team decide if you'll fit in with our culture, as well as helping you evaluate if Port City Java is the right franchise for you. You'll answer questions like:
How do you define franchising?
What is the role of a franchisor?
Why do you think the Port City Java brand is right for you?
What is your ideal work week like?
Considering the time and care we put into selecting beans for our coffee, it seems logical that we should put just as much thought and consideration into growing our business family!
The need to get to know one another is also why making a visit to our headquarters in Wilmington, North Carolina, is so important. The visit gives potential franchisees the chance to smell our coffee as it's roasted, to taste that perfectly brewed cup, and for both of us to see the people we're considering doing business with.
So, take your time and do your research about becoming a Port City Java franchisee, and know that we will too. If it looks like we're a good fit, we'll sit down to talk about the future over a cup of coffee. We can promise you the coffee will be delicious — because Port City Java took the time to make it that way.
« Back to Blog