​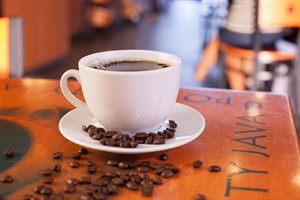 A wide variety of flavor profiles.
A drink for every budget.
A taste for everyone.
You might think we are talking about wines or even whiskeys, but increasingly this is what coffee consumers are on the lookout for…and Port City Java is committed to helping franchisees provide it to them.
A Local Cup; A World of Flavors
"Single Origin Coffee" can be a broad term, but to Port City Java, it means that the coffee bean was grown within a specific region. It also means that, when roasted, it is never blended with beans from another area. After all, just as a California chardonnay will taste different than one from South Africa, a Guatemalan coffee bean will taste different than one from Sumatra. Keeping the beans segregated as a single origin coffee allows the flavors unique to beans from a given region to shine through.
At Port City Java, we are committed to offering a Single Origin Brew daily, along with our House Blend, Fair Trade/Organic and Decaf options. Doing so is important because it helps us differentiate ourselves from other shops, and it meets the needs of today's coffee consumers.
The Port City Java Difference
Offering a Single Origin Coffee differentiates Port City Java from other coffeehouses. Some shops don't even bother to offer a choice in brews. They are focused solely on customers who want to take their regular, morning cup and scurry on their way. Fortunately, our blends provide this customer segment with a steady-tasting, fast and cost-effective kick-start to their day too.
However, when shops don't offer additional brew options, the more particular coffee consumer is left to look elsewhere for a flavor adventure. These people want to sip and savor coffee's rich flavors and truly embrace the coffee experience. For these customers, the Single Origin Coffee offers a chance to explore a variety of flavor notes. By sharing these brews with a more refined consumer, we set Port City Java apart as a go-to coffeehouse for coffee enthusiasts.
The Conscious Consumer
According to the
National Coffee Association USA
, today's coffee consumers are increasingly better educated about the products they consume. They are developing a global consciousness that responds well to having options to purchase specialized coffees, like Single Origin Coffees or Fair Trade/Organic. Not only do they feel better about what they are sipping, they also feel more inclined to continue visiting Port City Java's because of our shared values and outlook on the importance of specialized coffees. Today they'll come in to enjoy a cup of sweet milk- chocolatey Single Origin Guatemalan Huehuetenango. Tomorrow they'll come in for a Turkey Apple Bacon Wrap and an iced Port City Java Chai.
A Brew For You…And Everyone!
There are as many different coffee drinkers as there are beans and brews! It's one of the reasons Port City Java is happy to have such a wide and diverse menu. Providing a flavor for everyone, that falls within their budget, is just one of the many reasons Port City Java is a success. Find out more about the Port City Java difference
here
.
« Back to Blog