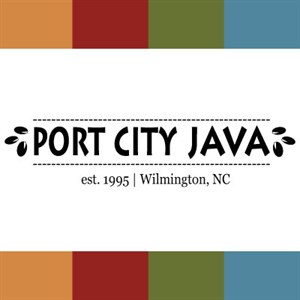 At
Port City Java
, we opened our first café in historic downtown Wilmington, North Carolina, back in 1995. Our goal was to bring great, fresh-roasted coffee to our neighbors and friends. That first coffeehouse quickly became part of the community. Our guests never feel they're being rushed out of the door because we want them to feel like they're home. We achieve that because we are part of the community and the community is a part of us. That's why we at Port City Java think it's important to open your franchise in the community of which you are a part.
Think Local
There are some obvious reasons why this is advantageous for you. For one, people will know you — literally know YOU and your employees. You'll go to school or church together. You'll gripe about the same weather together. You'll already be a part of the community and not an "outsider," so you'll have more than simply brand recognition with which to launch your business. That's something money can't buy.
For another, it's just easier on you. Trying to run a business long distance is exhausting, making the job that much harder. On top of a hectic work schedule, you have to get to know the community you're serving and its needs. And, of course, there's the extra time spent commuting: Those are hours you could use to grow your business instead.
Beyond the benefits to you, however, opening a coffee franchise in your local community offers some less obvious benefits:
Community Demographics.
Who are your customers? Is your proposed location convenient for them? If you're considering a Port City Java franchise, we'll help you with some guidance on your location. We look for things like;
Significant foot traffic, such as a downtown location or a mixed-use center.
Daytime work population of at least 8,500 in a one-mile radius.
A minimum of 1,200 – 1,700 square feet.
Commuter friendly sites that are on the "to work" side of the street.
That's a place to start, but if you are already familiar with your area, you'll have a feel for where the coffee drinkers linger.
Local History.
If you're already a member of the community then you're going to have the inside track on its history. Think about your town's past and other businesses that have been successful — or less than successful — in your area. Maybe a potential site is one where 10 other businesses have already failed! You're more apt to know this if you are from there.
Know the Rules.
If you don't already have a working knowledge of your community's zoning laws or ordinances, at least you'll have an idea of who you need to call to find out. Already being an active member in your community is a bonus. You may also want to consider joining local business organizations. These can be powerful resources for information as you get your business up and running.
Hidden Costs.
Costs vary from city to city. For example, rent is more expensive in New York City than it is in Wilmington. The same goes for wages, supplies and utilities. Living in a community means you already have a fair idea on how much it costs to do business there.
Success in Your Hometown
Port City Java began as a local business, started by local people. It's how we began, and it's how we enjoy growing. If you're interested in starting your location, you can begin online by clicking here.
We're Port City Java: Globally Grown. Carolina Roasted. Community Ready.
« Back to Blog