Our Menu
We use the freshest coffee beans, premium beverage brands and spend a significant amount of time training our baristas to get it all right. We don't use any bases or pre-made powder mixes in your specialty drinks. We don't want to eat that stuff and figure you don't either. Our smoothies are made with real whole frozen fruit, pure fruit juice and a little all-natural syrup. Our frappes and milkshakes are made with real ice cream. All of our baked goods are prepared fresh daily.
Our iconic breakfast sandwiches are about as tasty as they come and are served on perfectly toasted English muffins with fluffy eggs, aged cheddar cheese and your choice of meat. They're so yummy we wish every meal was breakfast! Traditional lunchtime favorites including wraps and sandwiches from our PCJ EATs collection that have been dressed with all the trimmings to make for delicious meals embraced by food lovers everywhere. Isn't it time to dig in?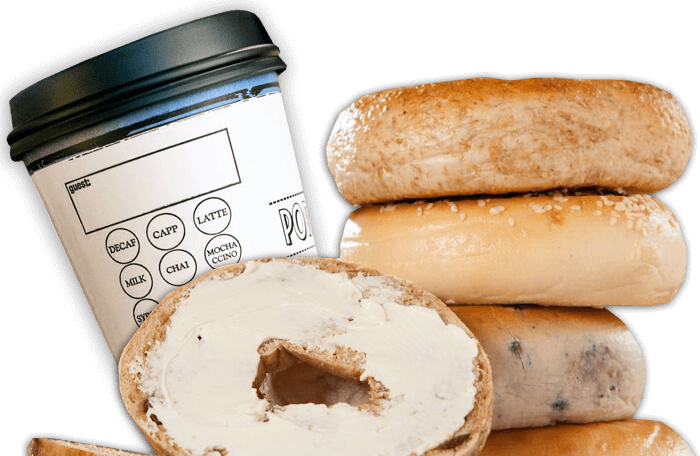 Our Featured Item
Visit our
COVID-19 Page
for the latest updates on how we're adapting to the changes and concerns surrounding the pandemic. We're committed to serving our community and maintaining a safe environment for our guests, staff, and franchise partners. To that end, we have launched ORDER AHEAD through our app for safe, quick, and limited-contact orders! Place an order through our app at your favorite cafe and we'll have it ready for pickup at the drive-thru!